On-site and mobile calibration services
Minimise equipment downtime with DM's on-site calibration service. Our same-day mobile calibration ensures quick and efficient calibration at your location.

0143
ISO/IEC 17025 Accredited Lab
On-site calibration from DM meets the same high standards for quality as you would expect from off-site calibration.
Keep equipment downtime to an absolute minimum.
We know the quicker your test equipment is calibrated, the more business you are able to complete; there is no quicker solution than same-day mobile calibration at your location.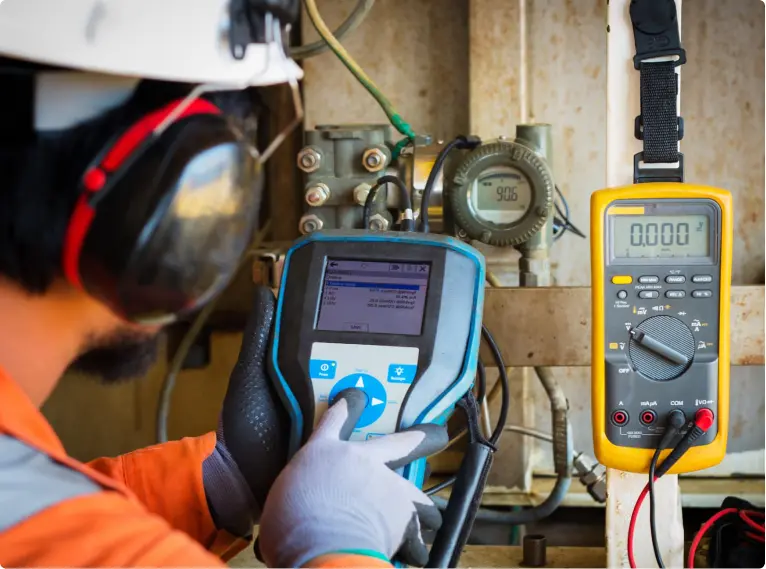 On-site mechanical calibration
Regular calibration of mechanical test equipment is crucial for keeping up the highest standards of quality and reducing the chances of long periods of downtime in future. Our mechanical calibration capabilities include all major parameters such as length, angles, mass, force, flatness and straightness.
DM's on-site mechanical calibration service caters for all major measurement tooling gauges and a wide range of equipment including micrometres, torque devices and weighing scales.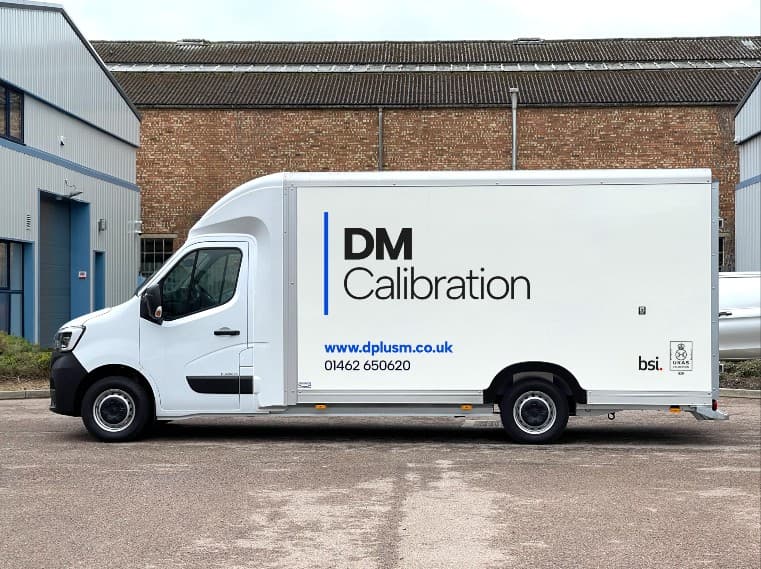 Rapid turnaround with on-site calibration
On-site calibration from DM is ideal for businesses with a significant amount of process-critical equipment requiring bulk calibration. Whatever your requirements, DM will take care of your calibration needs promptly, rapidly and to the highest industry standards.
On-site calibration FAQs
On-site calibration is the calibration of equipment which is carried out on the premises of the business that owns it. The primary benefit of on-site calibration is a much quicker turnaround time than conventional calibration which requires the collection of equipment, transportation to a laboratory at a fixed location and then a return. On-site calibration can cut turnaround time from several days to several hours.
An on-site calibration service that works for you
Our experts are on-hand to handle all of your on-site and mobile calibration needs.