DM Products
DM partners with select organisations to provide the best products, support and opportunities to help our customers' designs thrive.
Equipment
We provide our customers with a wide range of equipment to enhance the performance of their RF, EMC, antennas and critical communications systems.
We provide:
Direction-finding antennas
Log periodic dipole arrays
HF, VHF, UHF and SHF (L-, S-, C- band) omni-directional and directional communication antennas
RF and Microwave Solid State Power Amplifiers
Millimetre and CW RF Power Amplifiers
Solid State Jamming Amplifiers
Travelling Wave Tube Amplifiers (TWTA)
Fibre networking products
Fibre media converters and switches
Point-to-point fibre optic links
Fibre data and voice links
Multiplexed fibre optic links
EMC line impedance networks
FieldSENSE Personal RF Monitor. The only RF monitor you'll ever need.
Rugged IP64 Enclosure – Designed with tough, rugged materials, the device comes with a heavy-duty case and custom moulded insert.
Harness fastening – A strap and buckle system fastens to the climber's harness. It's specifically designed to keep it away from areas which would get in the way while working or climbing.
Wrist strap – The device can alternatively be strapped to your wrist.
Fall detect & alarm – Fall detection system will sound an alarm in the event of a fall to attract attention.
Buy online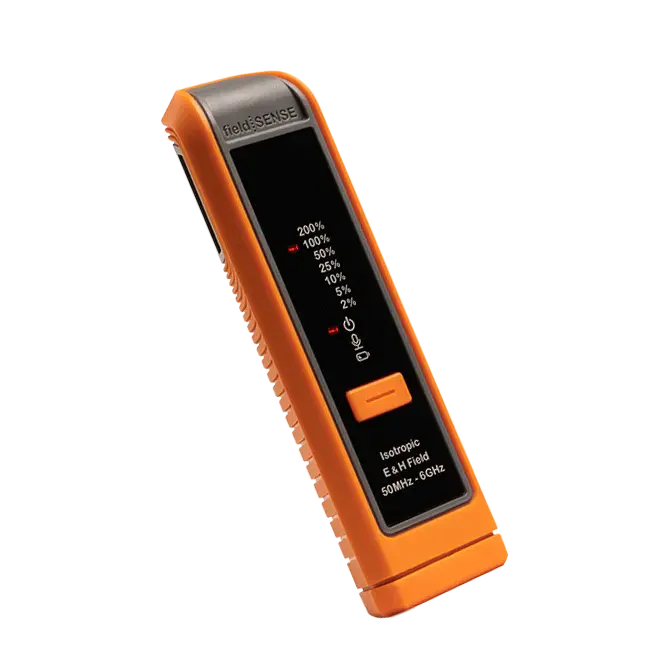 Our trusted partners
We've selected best-in-class equipment manufacturers to bolster our equipment offering to our customers.
Our partners include:
Want to learn more?
We develop tight-knit relationships with our partners, enabling us to provide special offers, expert support and attentive customer service beyond any of our competition.